Do something AXeiting this weekend!
one hour basic axe throwing
$20 per person.
Axcellent idea for date night.
Safety Instruction
Light coaching
Bring your own food or drinks
two hour basic axe throwing
$35 per person.
*Axcellent idea for smaller groups.
Safety Instruction
Games to play
Light coaching
Bring your own food or drinks
$280 private to your party only
Up to 20 guests
2 hours of fun & games
Safety Instruction and coaching
2 Sets of Lanes (4 Total Targets)
Games for all to play
Bring your own food or drinks
Have you ever felt like throwing an axe at a wooden target?

Like most of the people on this planet, you probably haven't. But here us out and trust us when we say, this is something you will come back and back again to do.

Axe throwing has become insanely popular, and we can totally see why. It's really fun, competitive, makes you work for your result and above all relaxing in a way. Hitting a target from a couple a feet away right in the center gives you a sense of accomplishment and will totally boost your confidence. Be the best axe thrower in the company, or just be the one that loves to have fun, either way, axe throwing is something you should not hesitate to try. 
My friends threw my bachelorette party here. The staff and owner were very friendly and accommodating. They made us feel so welcome and went out of their way to make sure everyone had fun. I felt like they were a part of my party. Most people in my party (including myself) have never been axe throwing, but it was such a great time. I would highly recommend anyone who is looking for venue for any sort of party, to look into this place. They close the place down for private parties, and it's very affordable too. Thank you guys for the great memories!
This place is the BEST!!! We had an EPIC night hanging out with Underground Axe Club. The crew was fantastic and a lot of fun. If you haven't tried axe throwing then you need too and Underground Axe Club is the place to go!!! I will definitely be coming back
My friends and I have been to a couple of other axe throwing places. This place had a great atmosphere, and they take safety very seriously. If you are nervous about trying axe throwing this is the place for you. They personally train you and make sure you know how to throw before you start.
We loved our time with the Underground! These guys made it so fun and comfortable. can't wait to do it again. Bring your next group outing here its amazing can't say enough how much fun our birthday group had!
Always relaxed and just plain fun. Staff is always helpful and will give pointers to help you get better. Family friendly armosphere with lots of games. Leagues are fun with awards given as promised! I would recommend having a party, date night, or just going to be around great people!
This place is so fun! Take a couple friends or plan a group of friends and play competitive! It's really nice to have somethin different to do! Owners spend time to instruct each person. Very nice and patient. Highly recommend this place!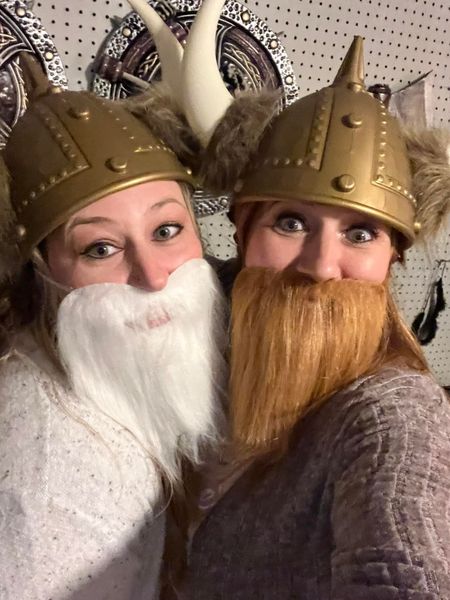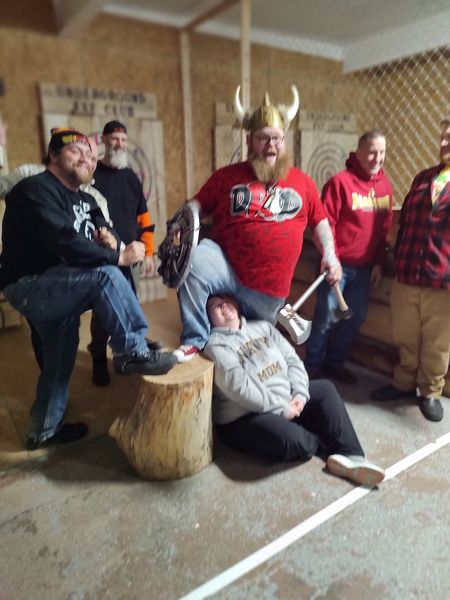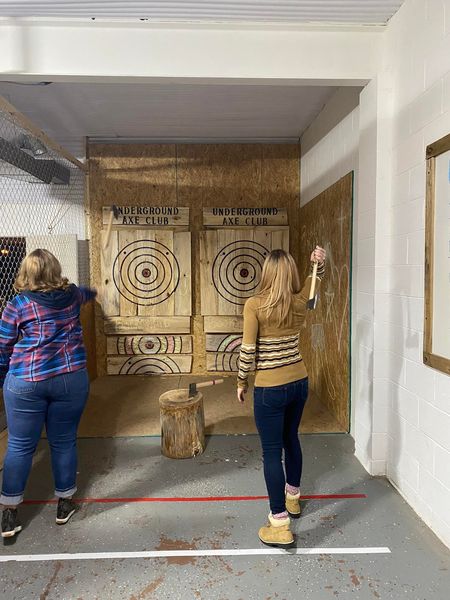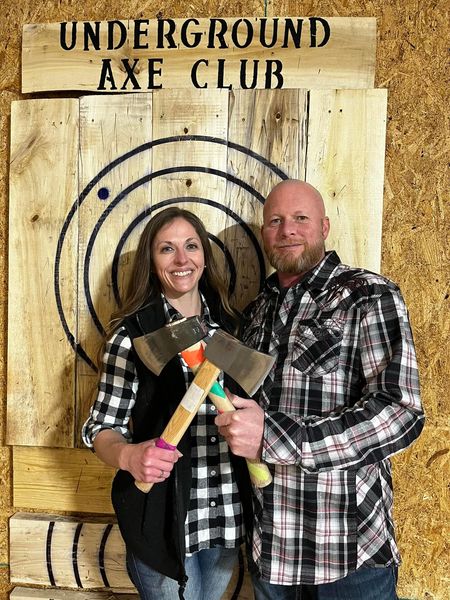 All you have to do is come and have fun, we capture the moments and make them last forever
Looking for more information? Or maybe you just want to check out what the Underground Axe Club experience is like? Follow us on our Facebook page and get all the latest news, read fun stories from our guests and find even more pictures!
Send A Gift Card To Friends And Family Or Purchase It Now For Your Future Use.